How Does It Work?
We help companies get connected, noticed, talked about, and into print.
We do this by focusing on:
1. Identifying, articulating and prioritising communications needs
2. Developing and implementing a strategy to meet those needs
In more conceptual terms, we help you bridge the communications gap by aligning your company's identity (who you are), image (how you are perceived), and profile (how you want to be perceived).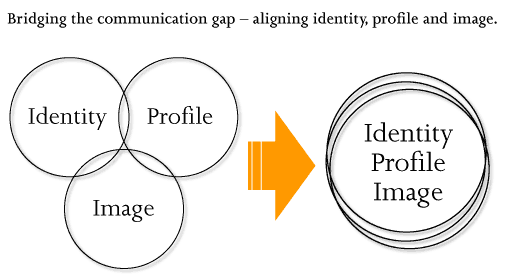 We do this on a retainer, as a regular resource for a certain number of days every month, or on a one-off basis - whichever suits your needs and budget best.
What They Say...
"I've worked with Rassami over the last 10 years and to all intents and purposes Rassami just IS what a PR consultant for a digital agency should be all about. She is connected to a myriad of people, knows digital, Twittrs away all day to her contacts, is pushy when she needs to be (but always in a good way!) AND gets you in front of the right people and in the best publications time and time again. The results speak for themselves and I look forward to working with Rassami at least for a few more years yet!"

Rick Lippiett, Head of Design & UX at Which?